I have always seen my musical pursuits as a journey. Even after many years working as a professional flutist, I am still eager to continue learning both as a musician and teacher. I share my passion for music and learning with my students and hope it inspires them to become lifelong music lovers and learners as well!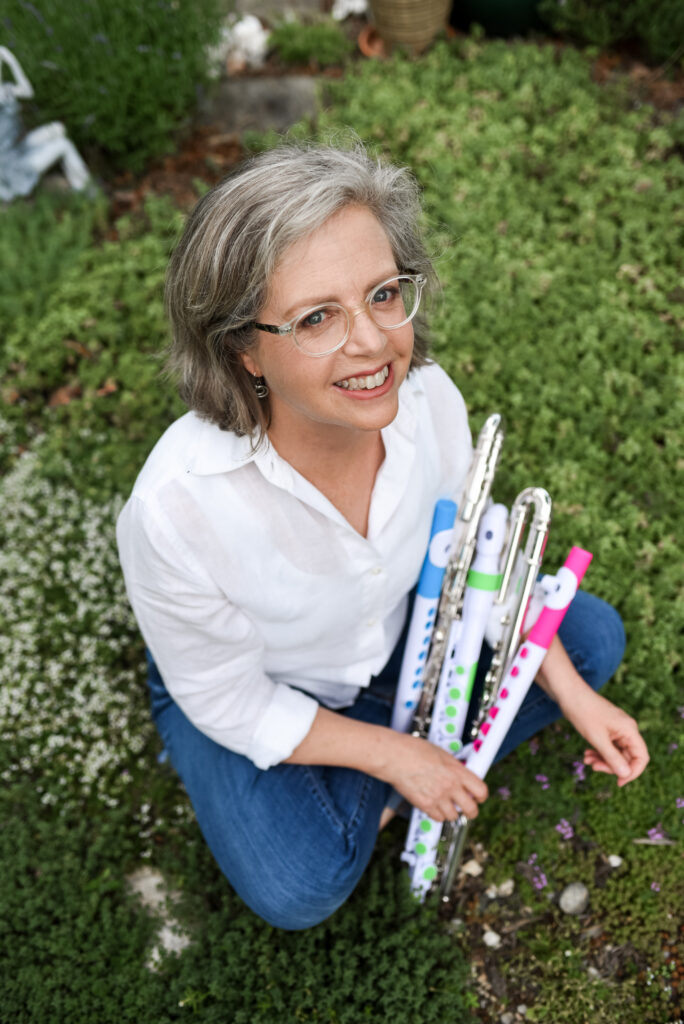 My teaching experience...
My approach...
What parents say...
My teaching experience...
I enjoy teaching students of all ages, from four-year old preschoolers to enthusiastic middle and high school students, advanced music education majors at Longwood University, and adult beginners and amateur/semi-professional flutists. I have taught all levels for over 25 years.
In the past decade I've delved further into the area of early childhood flute instruction with training in the Suzuki Method (through Level 2) and Kathy Blocki's Kinderflute, both methods that incorporate fun activities and encourage creativity and imagination in teaching. I recently became a member of Flute Play, an international community of flute teachers who explore and share ways to incorporate play and games into children's flute lessons.
While I primarily teach private lessons I also frequently work with the flute sections in several area middle school bands. In addition to my flute teaching I have been a co-director of Crozet Arts' Twinkle Project, a spirited, colorful and creative interdisciplinary arts workshop for children. Teaching is an integral part of my life as an artist – I can't imagine my life without it!
Please check out my concert bio here.
My approach...
What parents say...